Charge Ready Transport Program
Get the infrastructure you need to support charging stations for a fleet of medium- and heavy-duty electric vehicles (EVs) at low- to no-cost to you with the Charge Ready Transport program.
Interested in receiving more information on electrifying your fleet or applying for the Charge Ready Transport program? Please fill out the form below to get more information or to start the application process. A member of our EV support team will reach out to you within the next 48 hours.
The Charge Ready Transport Program provides an opportunity for qualifying businesses to have the electric infrastructure installed to support charging stations for an EV fleet at no cost to you. Certain businesses, including transit agencies and school bus operators, may also receive rebates covering part of the cost to buy charging stations.
Once your charging stations are set up, you can choose from business-friendly rate options that can help lower your EV charging costs.
You may be eligible to participate if you:
Are an SCE non-residential customer
Operate a medium- or heavy-duty vehicle fleet
Purchase at least two EVs or convert at least two EVs from fossil-fuel
Provide a grant of easement by the property owner
Other terms and conditions apply1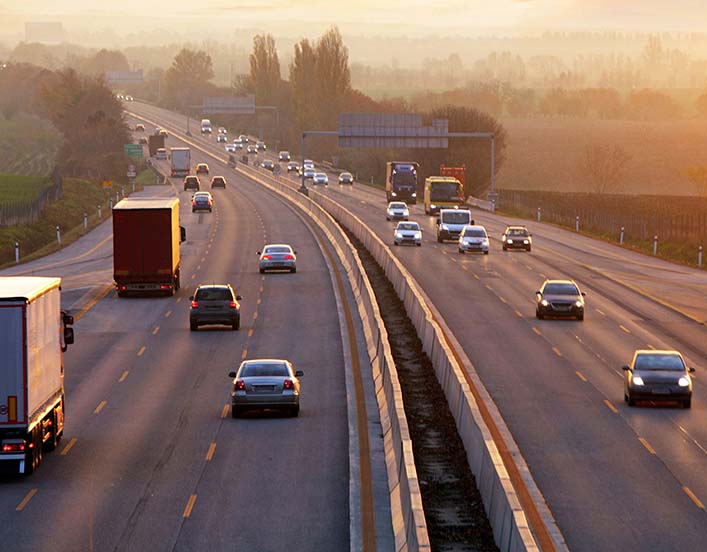 State and local regulators have begun efforts to reduce emissions from the transportation sector.2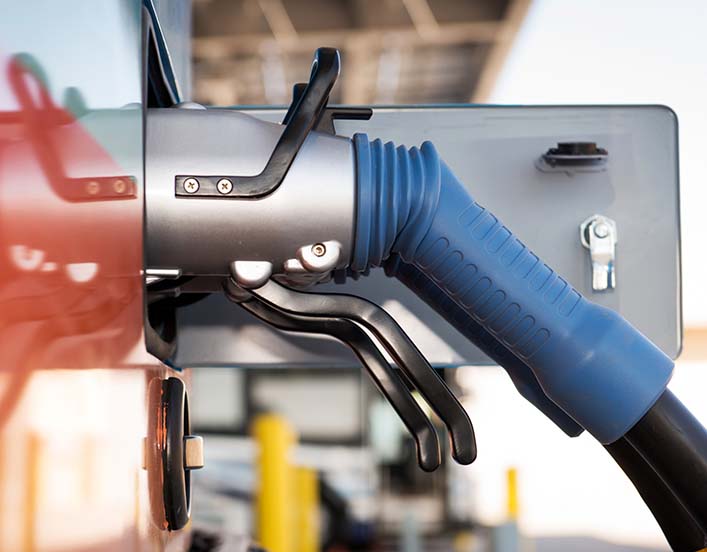 Increase Cost Efficiencies
EVs may help your business save over time, including less maintenance and lower fuel costs.3
Make a statement to your partners, customers, and community that cleaner air is a priority.
Exposed Title
Why invest in electric?
How much could you save by switching to electric?
Ever wondered how much you could save by switching to an electric fleet? Use our Fleet Fuel Calculator to estimate electric fueling costs for medium- and heavy-duty electric vehicles. You'll see the difference between electricity and your current fuel costs, fuel savings per mile, and much more!
You can also have one our EV Fleet Support Team members walk you through the results for further costs savings. Try it today!
Find out if Charge Ready Transport may be the right fit for your business or organization with our supporting documents.
This easy-to-share document provides a high-level overview of the program and its purpose, process, and qualifications.
Review the program from beginning to end with the Program Participation Guide, Quick Reference Guide and Handbook.
Find Application Documents
Get the paperwork you'll need for your application all in one place.
Frequently Asked Questions
1Please note that enrollment does not guarantee selection for program participation. SCE will evaluate each application and make the final determination as to a project's ability to move forward based on a number of factors, not limited to: the number and timing of EVs to be acquired or converted; the size of the Applicant's existing fleet; the number of projects already approved for a similar fleet sector; Applicant's existing or planned on-site load management technologies (such as solar, battery storage, and vehicle-to-grid technologies, etc.); the overall complexity and cost of the project; Applicant's financial viability; and the level of remaining program funds.
2"California transitioning to all-electric public bus fleet by 2040"