Energy Efficiency Program Solicitations: Resources for Third Parties
SCE seeks innovative program ideas to be designed and implemented by third parties that focus on providing innovative approaches to support and help provide the best chance of achieving shared energy efficiency and state goals at the lowest cost to our customers. SCE is targeting to have at least 60% of our Energy Efficiency (EE) programs operated by third parties by 2022. To meet this goal, various solicitations for program design and implementation have been scheduled to cover a range of sectors. These solicitations include:
SCE Local EE Solicitations
Statewide EE Solicitations
Each solicitation will utilize a two-stage bidding process––a Request for Abstract (RFA) stage followed by a Request for Proposal (RFP) stage. See below for an overview of the bidding process.
Schedule of SCE Solicitations
SCE Local: Phase 1 - Sectors: Commercial, Industrial & Residential
RFP Release to Market: January 16, 2020
Bidder's Conference: January 30, 2020
Deadline for Bidders to Submit Offers: February 26, 2020
Statewide: Lighting Program
RFP Release to Market: February 6, 2020
Bidder's Conference: February 13, 2020
Deadline for Bidders to Submit Offers: March 16, 2020
Upcoming
Statewide: Electric Emerging Technology
Sector: Crosscutting
Tentative RFA release: August 4, 2020
Tentative Bidder's Conference: August 11, 2020 - 1:30 p.m. Pacific Prevailing Time
Tentative Deadline for Bidders to Submit Offers: September 9, 2020

SCE Local: Phase 2 – Public & Agricultural
Sectors: Public Sector & Agricultural
Estimated RFA release: TBD, Q4 2020
Statewide: UC/CSU/CCC Higher Education & Water/Wastewater Pumping
Sector: Public Sector
Estimated RFA release: TBD, Q4 2020

Schedule of Upcoming Solicitations
IOU Schedules are updated at a minimum on a quarterly basis. Please note that each solicitation schedule may vary and is subject to change.
Overview of the Solicitation Process
Bidders are required to self-register their company information for these upcoming SCE EE Solicitation opportunities and be included in the bid list for notifications by visiting the Proposal Evaluation & Proposal Management Application (PEPMA) website. The actual RFA & RFP submissions will be accepted through SAP/Ariba. Therefore, bidders will also need to register on the SAP/ARIBA website as well. Information to register on SAP/ARIBA can be found below on this page under "Additional Resources."
Please register on PEPMA Prior to a solicitation release in order to receive a bid invitation. Once registered, your company will receive a bid invitation from SCE's Supply Management group with opportunity details and requirements. Bid documents and related information will appear in SAP/ARIBA at the time.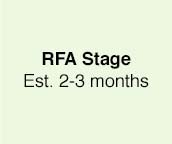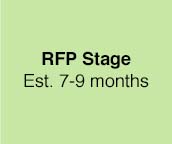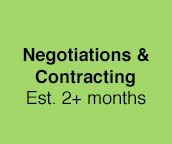 Proposal Evaluation & Proposal Management Application (PEPMA)
We use SAP® Ariba® to manage our procurement activities. All RFA and RFP submissions are accepted through SAP® Ariba®. Third Parties wishing to do Energy Efficiency business with SCE can register online.