We've been part of Southern California life for 125 years, and we have a deep connection to the community. Our relationship with the people of Southern California begins with safely providing reliable and affordable power, but that's not all. From investing in non-profit organizations that deliver vital programs and services, to in-kind donations and hands-on community service, we're deeply committed to the communities we serve, and improving their quality of life as best we can.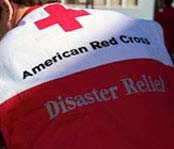 The safety of our employees, customers and communities is our top priority. Most of us use electricity all day, every day, but it can be dangerous. We reach out with safety tips and reminders to stay far away from power lines in television and radio commercials, billboards, social media, and more.
Giving Back: Our 125-Year Tradition>
At Southern California Edison, we recognize that our success is tied directly to the vitality of the cities, towns and people we serve. In 2013, our philanthropic giving totaled $19.7 million, making us one of the largest corporate contributors in Southern California. Funded by our parent company, Edison International, these gifts are strategically designed to help local non-profit organizations meet the needs of our region's diverse communities. Our grants program focuses on four core giving areas: education, environment, public safety and preparedness, and civic engagement.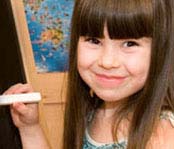 Class name
sce-swap-image-content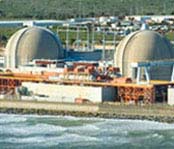 San Onofre Nuclear Plant: Safe Shutdown>
Southern California Edison (SCE) announced June 7, 2013 that it will permanently retire Units 2 and 3 of its San Onofre nuclear plant. SCE concluded that continuing uncertainty about when or if San Onofre Unit 2 might return to service was not good for customers, investors or the need to plan for the region's long-term electricity needs. Safety, stewardship and community engagement will guide SCE as it partners with the community to make the San Onofre decommissioning a national model for the electric power industry.
We are committed to leaving the community better off as a result of having been home to San Onofre for 40 years, and are exploring opportunities with our landlord, the U.S. Navy, and the community on what our site will ultimately look like upon completion of decommissioning. We also are committed to working with federal and state agencies, including the State Lands Commission and the Coastal Commission, to ensure that impacts to the environment and surrounding areas are addressed throughout the decommissioning process.
As stewards of the environment, we will continue to support the revitalization of coastal wetlands and marine habitats, including the San Dieguito Wetlands Restoration Project and the Wheeler North Reef.
Creating Opportunity for Small & Diverse Businesses>
Our supplier diversity program is a nationwide leader. Since 2009, SCE's spending with diverse business enterprises (DBEs) has increased 97 percent and continues to exceed the CPUC target of 21.5 percent. In 2011, SCE President Ron Litzinger set an aspirational goal of 40 percent spending with DBE firms by 2016. SCE exceeded that goal in 2013 — two years ahead of the targeted year — resulting in 41 percent of its procurement spend with over 800 diverse businesses.

In addition, SCE encourages its prime suppliers to subcontract a portion of all contracts valued at $250,000 and above to woman-owned, minority, service-disabled veteran business enterprises (WMDVBE). In 2013, spend with diverse subcontractors — Tier 2 suppliers — grew to $542 million (37.8 percent), nearly a 10 percent increase from 2012. This increase is attributed to SCE's targeted activities to increase subcontracting spend with diverse firms.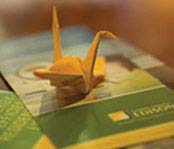 Class name
sce-swap-image-content