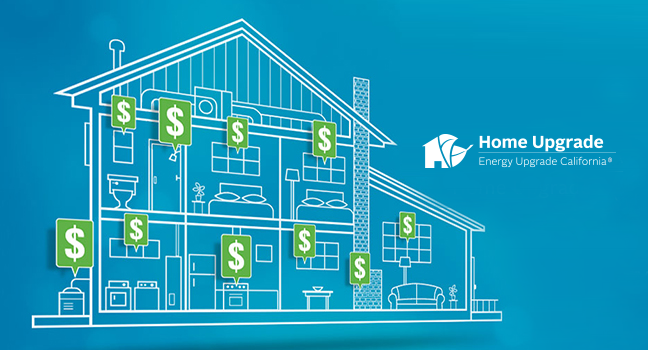 Improve your home's energy efficiency and earn up to $5,500* in incentives.
If you're thinking about starting a few home improvement projects, you may want to include making your home as energy-efficient as possible. Energy Upgrade California® Home Upgrade is a state-wide program offered by participating utilities.
Find a Participating Contractor or call 1-855-561-2243 to get started today.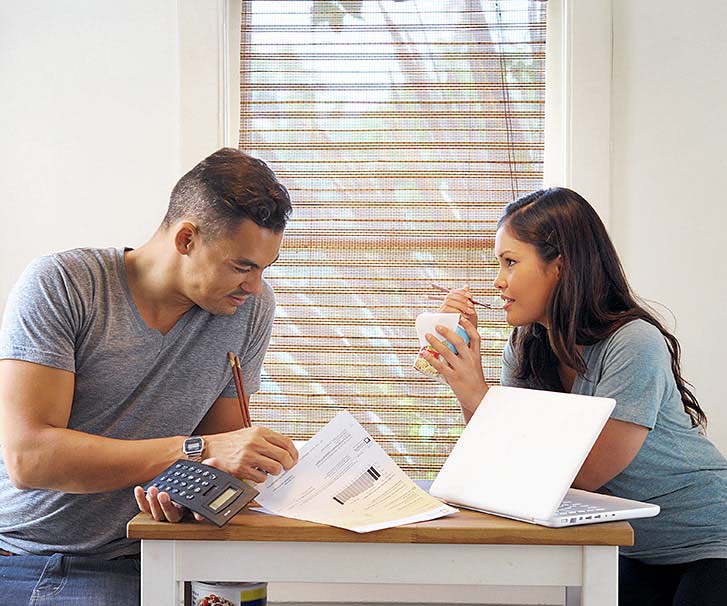 Make your home more energy-efficient>
Energy Upgrade California® Home Upgrade is a comprehensive, "whole house" approach to home energy efficiency that offers financial incentives for installing approved energy upgrades in your home. Maximize savings and comfort with a "whole house" approach by treating your house as a system and making multiple improvements that work together to increase efficiency overall. By utilizing this approach, you'll maximize your long-term energy savings.
Home Upgrade Package – Earn up to $3,000
The Home Upgrade Package will help you to improve your home's exterior shell in order to maintain a more comfortable warmer or cooler indoor environment. Eligible base measure improvement options to choose from include attic, wall and floor insulation, duct sealing, furnace and A/C replacements, and more. You can earn rebates of up to $3,000.
Advanced Home Upgrade Package – Earn up to $5,500*
The Advanced Home Upgrade Package goes beyond the basics of improving your home's exterior shell and typically involves more complex upgrades. A Participating Contractor conducts a comprehensive energy assessment to identify improvements that can generate maximum energy-savings and comfort for your home. Rebates can be as much as $5,500*.
Energy Upgrade California® Home Upgrade provides assistance and incentives for home improvement projects that can reduce energy use and make homes more comfortable. This statewide program is managed locally by utilities and regional energy networks and directed by the California Public Utility Commission in collaboration with the California Energy Commission. Funding comes from investor-owned utility customers under the auspices of the California Public Utilities Commission. Rebates and incentives are offered on a first-come, first-served basis and are effective until funding is expended or the program is discontinued. Programs may be modified or terminated without prior notice. ©2013 Energy Upgrade California. Trademarks are property of their respective owners. All rights reserved.
*Customers may also be eligible for incentives exceeding $5,500 based on their calculated energy savings. Work with your participating contractor or rater to determine your upgrade's incentive.